Take action!
De Gezonde Stad is a foundation that aims to make Amsterdam a sustainable and healthy city. We do so by launching projects and events that support sustainable causes together with Amsterdam residents, activists and other frontrunners.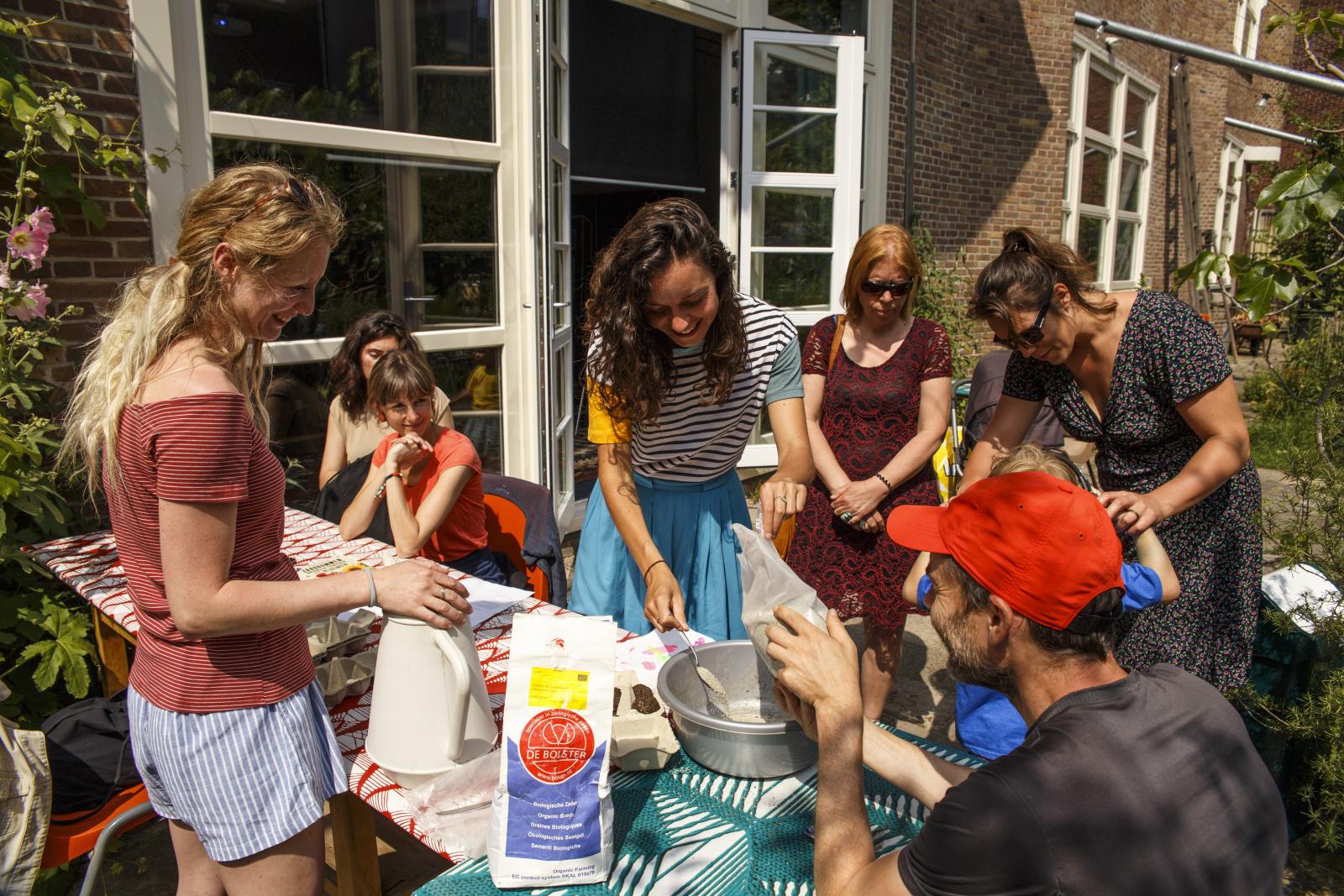 Start in the place where we can make the biggest impact
The definition of 'sustainable' encompasses a wide range of meanings, perspectives and subsequent actions. Where does one begin? At De Gezonde Stad we believe that we need to start at the location where we can immediately make a significant impact on our lived experience. Exactly! In the city where we work, live, wander and socialise.
Being involved in change brings about much more than solely positive energy; these transitions are vital. Amsterdam is becoming busier, increasingly built upon, hotter, wetter and less green. We need to act in order to maintain our healthy city. Join us in reaching this goal!
Actions speak louder than words!
We are go-getters, standing side by side
We don't just talk about what a sustainable city would look like, we act upon this! We can't do this alone, we need the residents' engagement to bring about positive change. To facilitate this interaction we lead programmes and organise accessible events. We focus on increasing the amount of urban greenery, actualising a sustainable, healthy food system and transforming Amsterdam into a circular city in which our waste becomes a new resource for produce. We plant trees, local parks and vegetable gardens to make the city vibrant, colourful and climate proof. Join us by taking action with us, side by side!
Research
The Gezonde Stad Monitor
Every year, we examine the progress of making the city more sustainable with the Gezonde Stad Monitor. Based on the results of this survey, we bring focus to our projects. Read more about this year's Gezonde Stad Monitor and results here.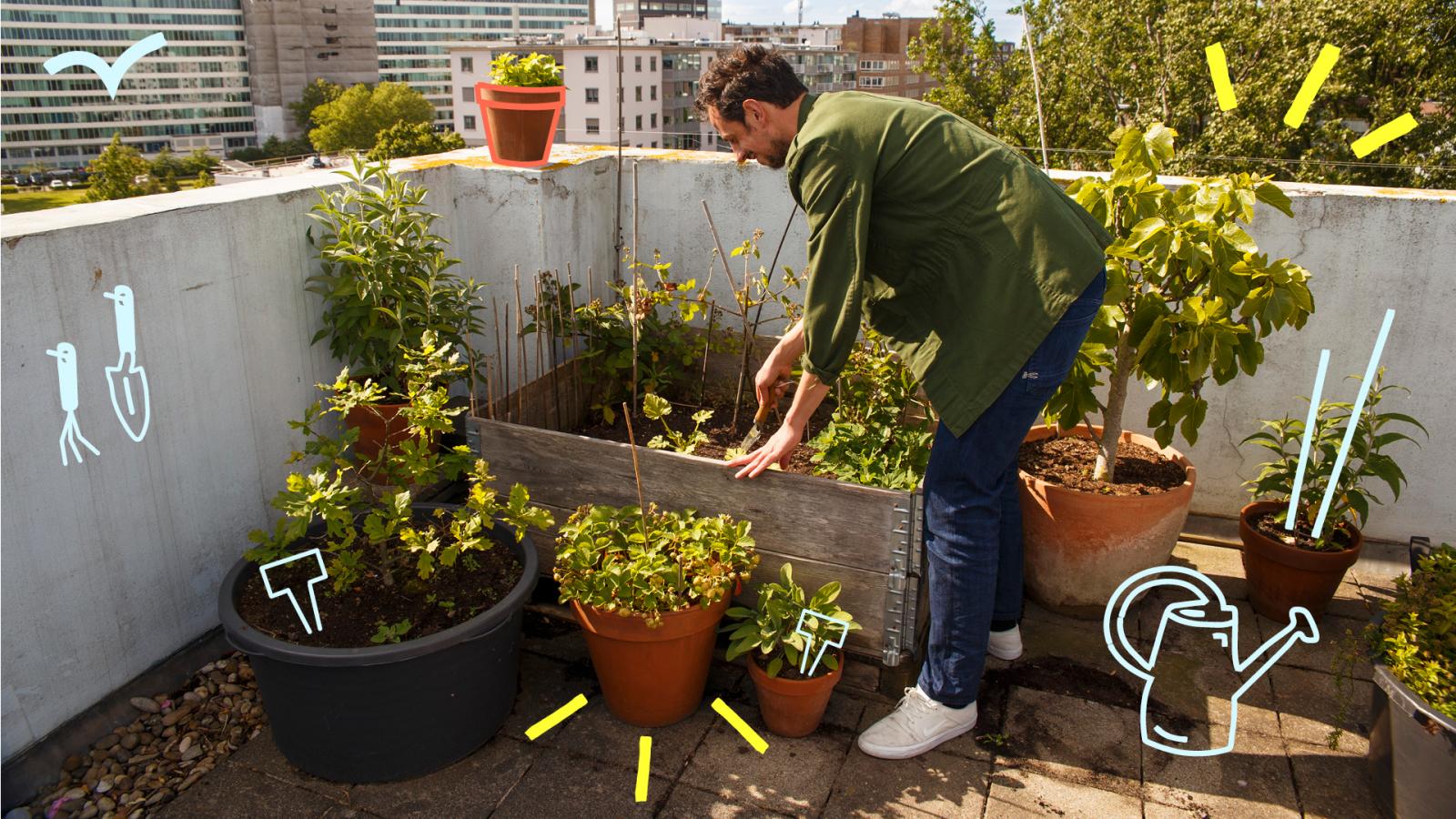 Partners & supporters
Our friends in the city
De Gezonde Stad is an independent foundation that receives partial subsidies from our partners the municipality of Amsterdam and the Nationale Postcodeloterij. Companies also support our mission, e.g. marketing agency Green wave is a regular supporter of De Gezonde Stad. In addition, we finance our projects through partnerships with companies, organisations and local authorities.
Would you also like to support De Gezonde Stad with a fixed or one-off donation? Donate to bank account number NL50TRIO0254705715 or contact us.
Business data
Below is an overview of our business data.
Chamber of Commerce: 41207897
VAT: NL007461495B02
IBAN: NL50TRIO0254705715
De Gezonde Stad has ANBI status. You can look us up in the ANBI register via the RSIN number 74.61.495. The board members of Stichting De Gezonde Stad receive no remuneration. Only expenses incurred in performing their duties are reimbursed.
Of neem contact met ons op!
Voor meer info over ons en onze projecten.
Als je wilt samenwerken met De Gezonde Stad.
Of als je een andere vraag hebt.
Wij gaan uiteraard zorgvuldig met jouw gegevens om, lees hier meer over in onzeprivacy statement.